Happy Thursday Gals!
Today's post won't be too long because we're getting ready to leave to Austin for Chaos in Tejas!
I'm super stoked. It's a punk/metal festival for the next four days.
So much music in my earssss. Ah.
Ok, back to the outfit. Aren't you lovin' this shirt? I love it tons. The only thing that makes me feel uncomfortable is the see through panels on the side. Nothing a cute cardigan can't hide.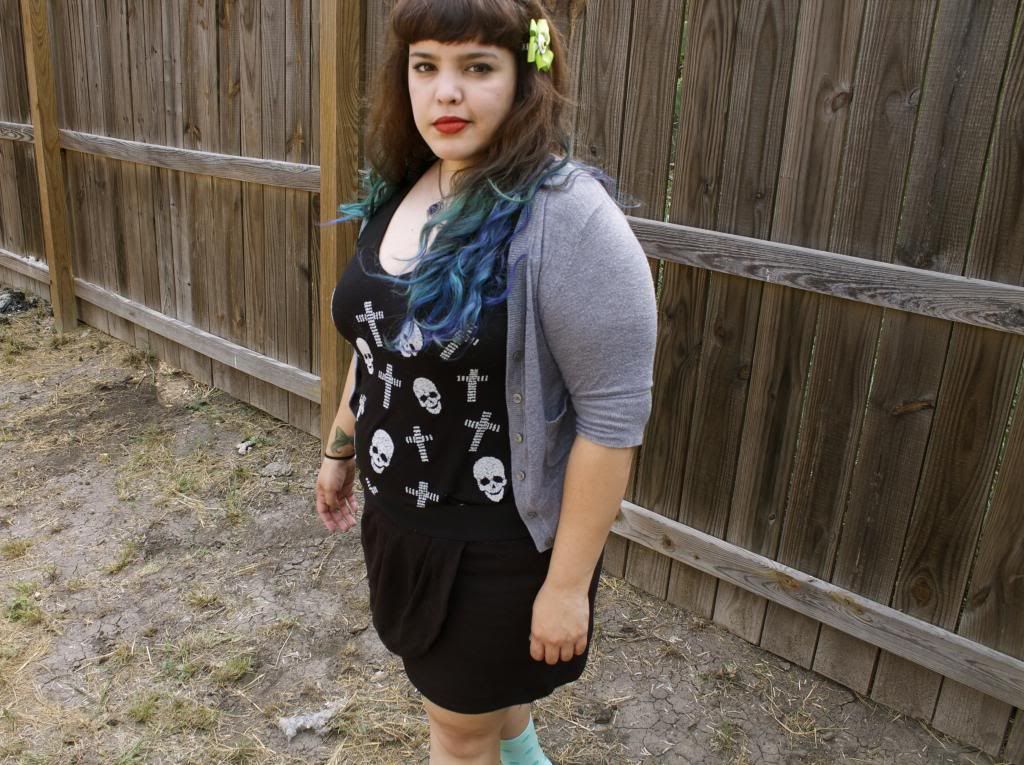 I've been wearing tons of socks with skirts/shorts lately. It's been incredible hot over here already but I love the way it looks. I totally went a little sock crazy the other day and bought
like eight pairs.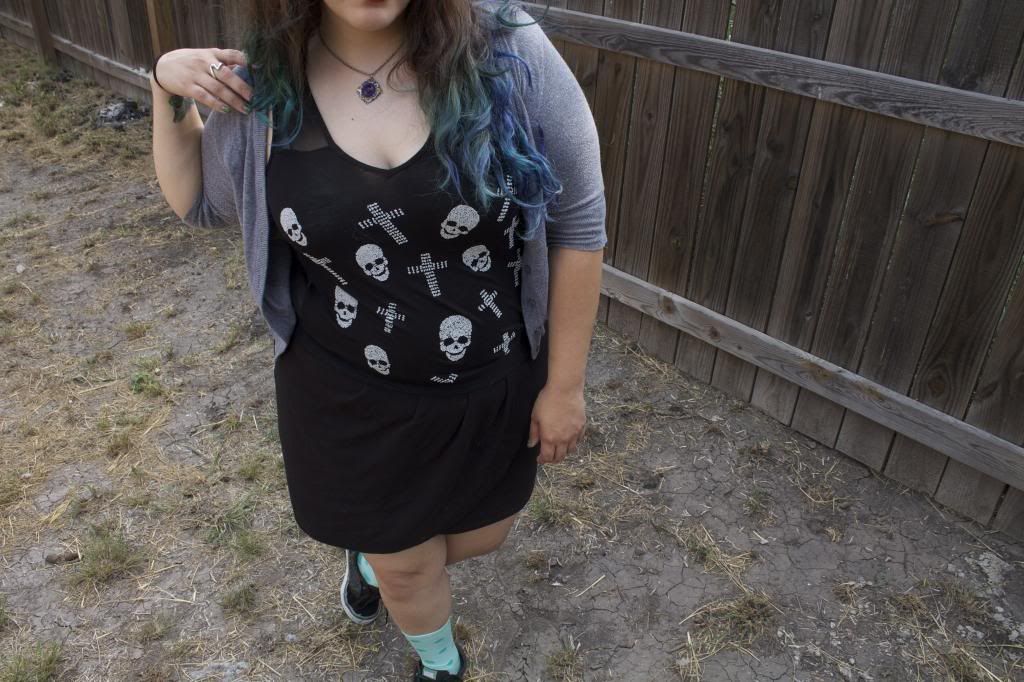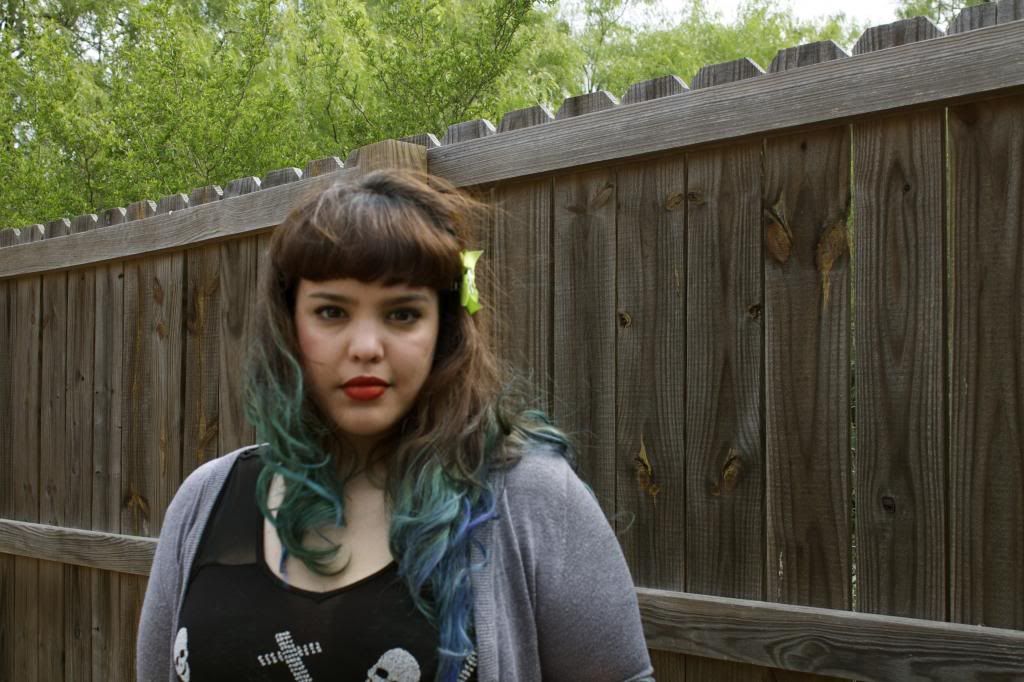 I've been feeling very blah with my hair as of late. I need to find some kind of way to make it feel fresh and new. I'm just really constricted as to what I can do with it because it's so curly when it's short and I don't want a huge fro. I should probably do my hair more often also, instead of just having it down and putting a bow in it. We shall see what I come up with.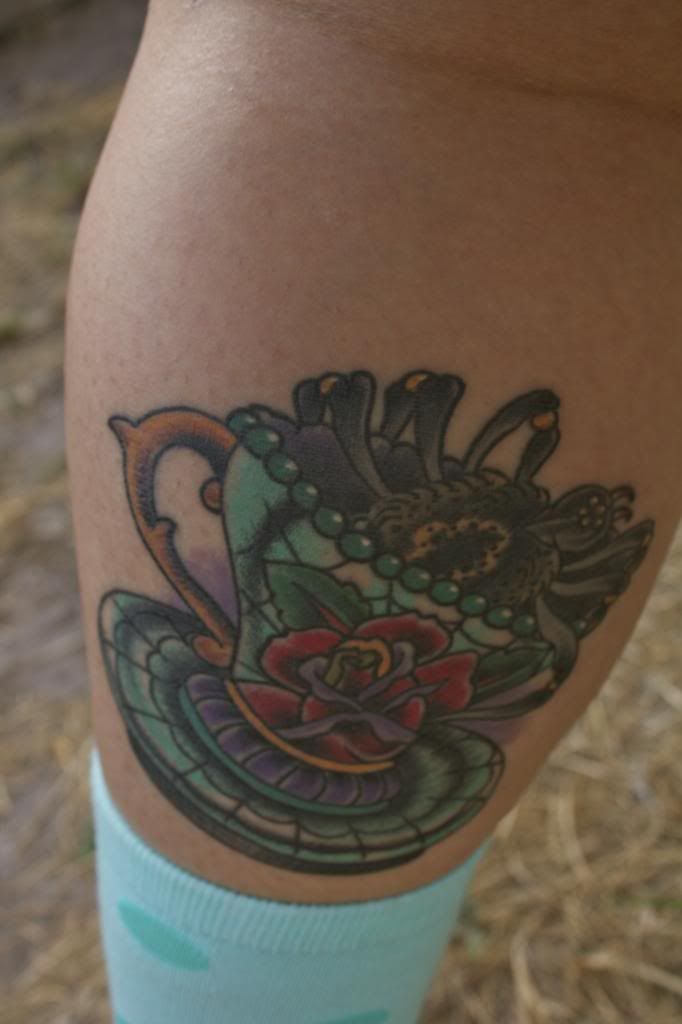 I had completely forgotten that I hadn't shown you gals my new tattoos. The newest one is the teacup with the spider but the kettle isn't very old either. They were gotten maybe two months apart? I was feeling super uneven. I don't even know if that's a thing but to me it is.
What do you all think? I'm off to finish packing and to get on the road.
Can't wait to show you guys all the pics from this weekend!!
Shirt: Tj Maxx
Skirt: Thrifted
Cardigan: Target (old)
Socks: Target
Shoes: Vans
With All My Love,