Hi, you lovely people, you!
I would like to first say that this weekend was nothing short of A-mazing. I had way too much fun and it should definitely be illegal. Seriously.
Also, I've been trying to post this since this morning.. all the photos were grainy and were driving me nuts! I finally figured out how to fix it. ::sigh of relief::
Really.. who wants to know about that?! No one!
Friday afternoon Bob and I drove up to Austin, which is five hours away, to watch the lovely Sara Bareilles. She was nothing short of amazing. Seriously.. if you only like her a little don't forgo getting tickets in a town near you. I sound like some kind of paid spokesperson. She was that amazing!
I learned that Sara likes to cuss, crowd surf, and to sing songs from The Little Mermaid. I mean, hello? How could she be anymore rad. She couldn't. I regret not staying to give her a hug afterward but we had to drive home. We're totally insane. I'm fully aware.
The video below is a tiny vine that I made of her singing.. Super short. Don't get too excited.
We got home in the wee hours of the morning. I slept for around two and a half hours and went to work. I was seriously running on fumes for the rest of the day.
Saturday was my litte brother's first communion and the whole family was in town to celebrate. I went to the mass, not by choice, and then went to the party. Hung out with my sister who was down from Dallas for the rest of the afternoon/early evening while the kids splashed in the pool.
The photo below is my brother, my sister, me, my mom, and my dad at our first communions. I know it's blurry. My mom didn't get a very good photo. Good memories, even though I no longer follow any religion.
I came home to some friends already drinking without me :(! I had to remedy this immediately.
Cheers!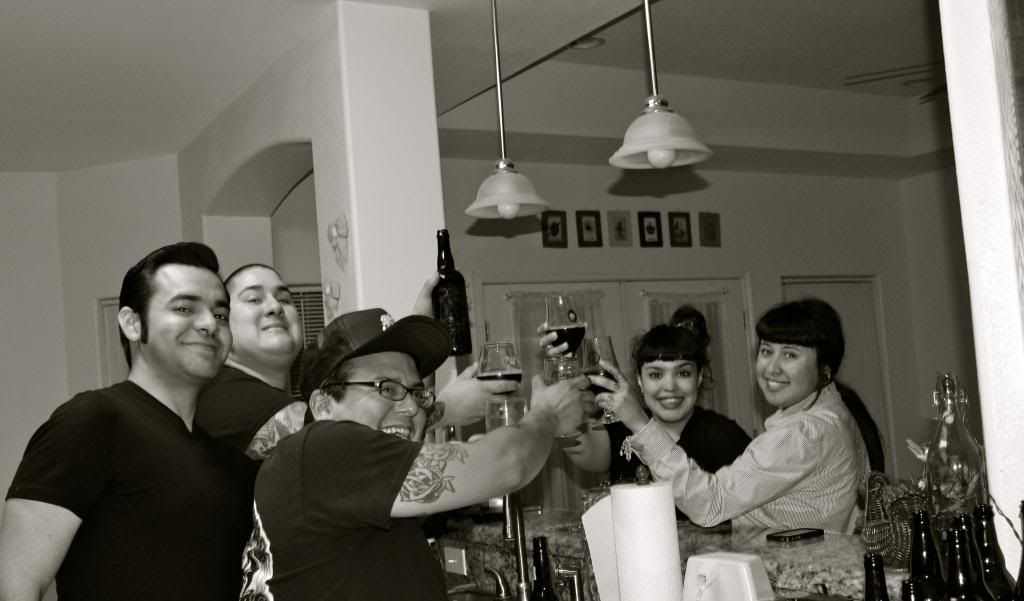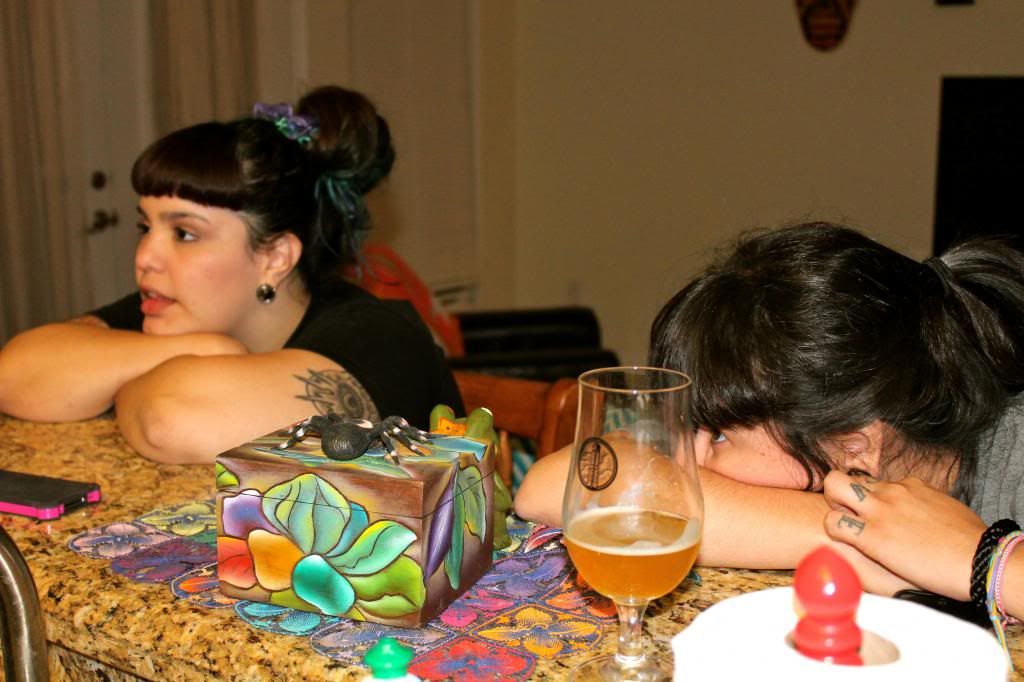 We looked super intrigued, right? Boys be more entertaining!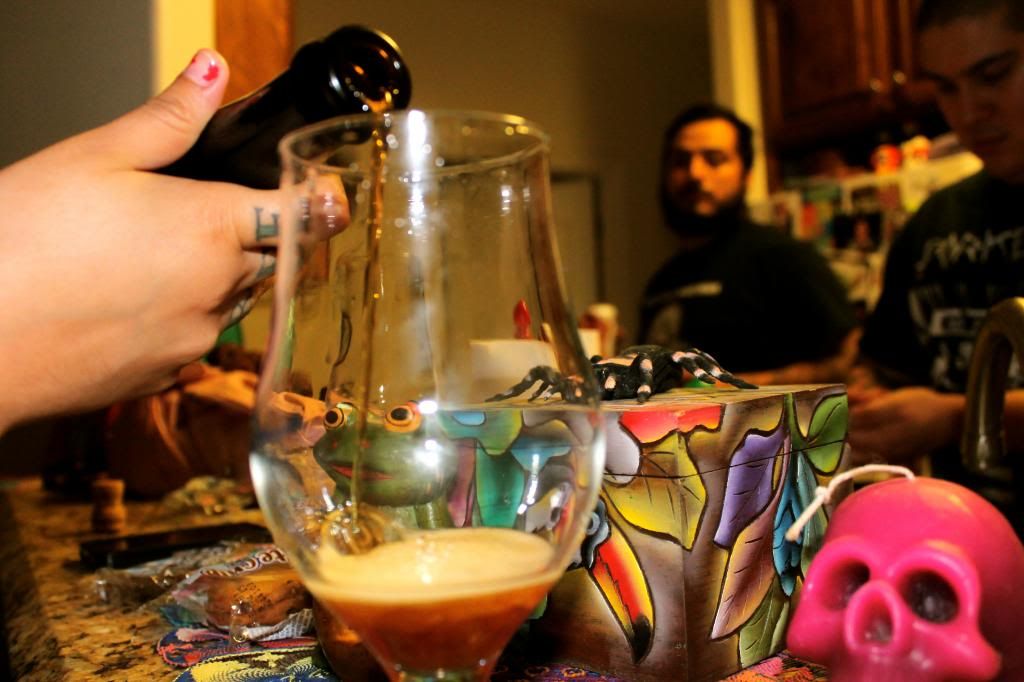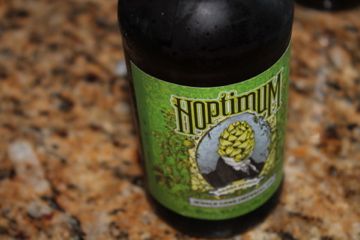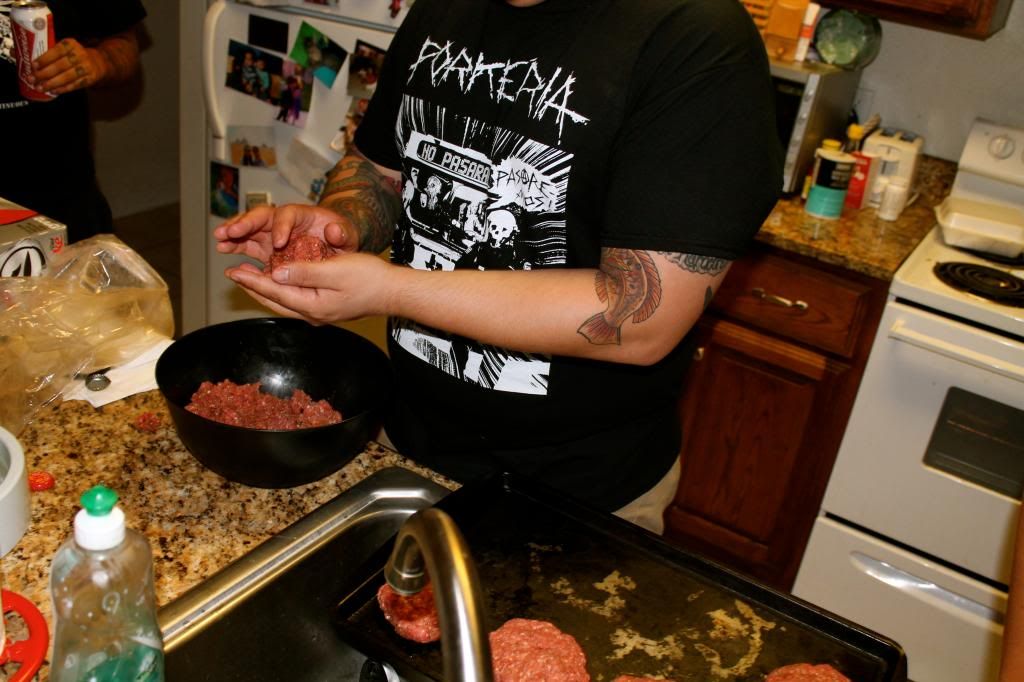 It wouldn't be a party without burgers! We're always burning some kind of meat on the grill outside.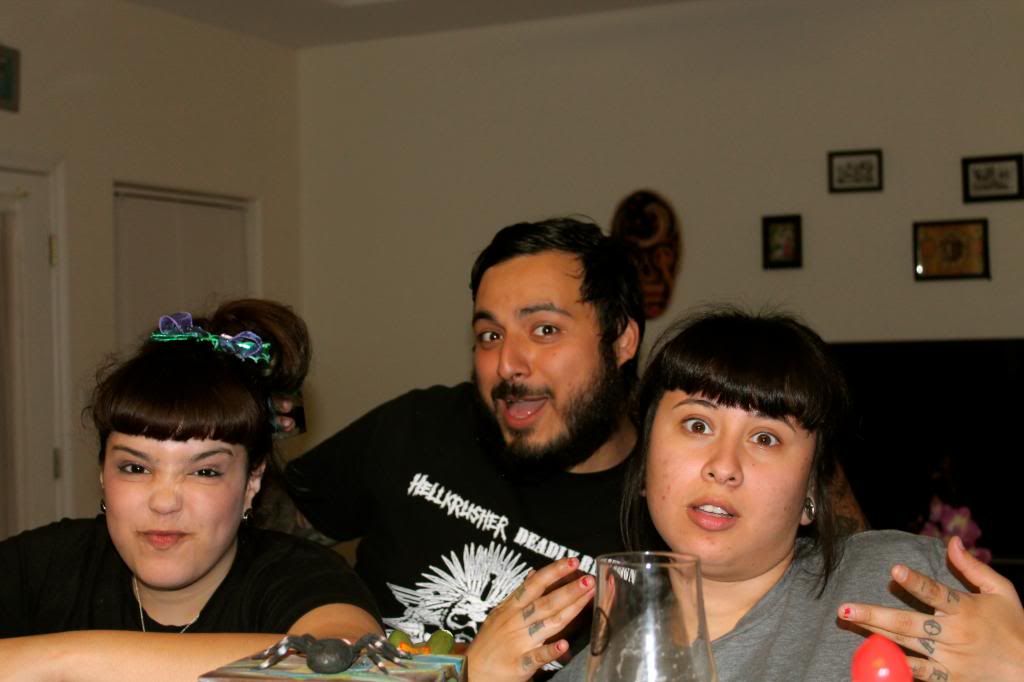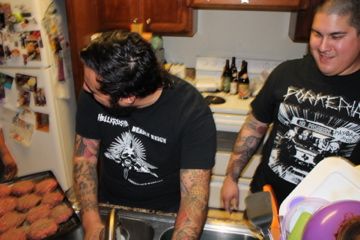 There's always someone over, with some kind of drink, and tons of laughs during the weekend. Laughing is for sure the best medicine. We had this little get together for one of Bob's best friends pictured below with him and their slayings for the weekend.
This took them two nights worth of drinking. Chuck, Bob's friend, won't be drinking for next 5 years because of some craziness with the law. Who would've thunk it? Just kidding!
Sunday we dedicated to laying around and watching movies. The boys finished the beer later on that night and I went to sleep. Every girl needs beauty sleep. Right?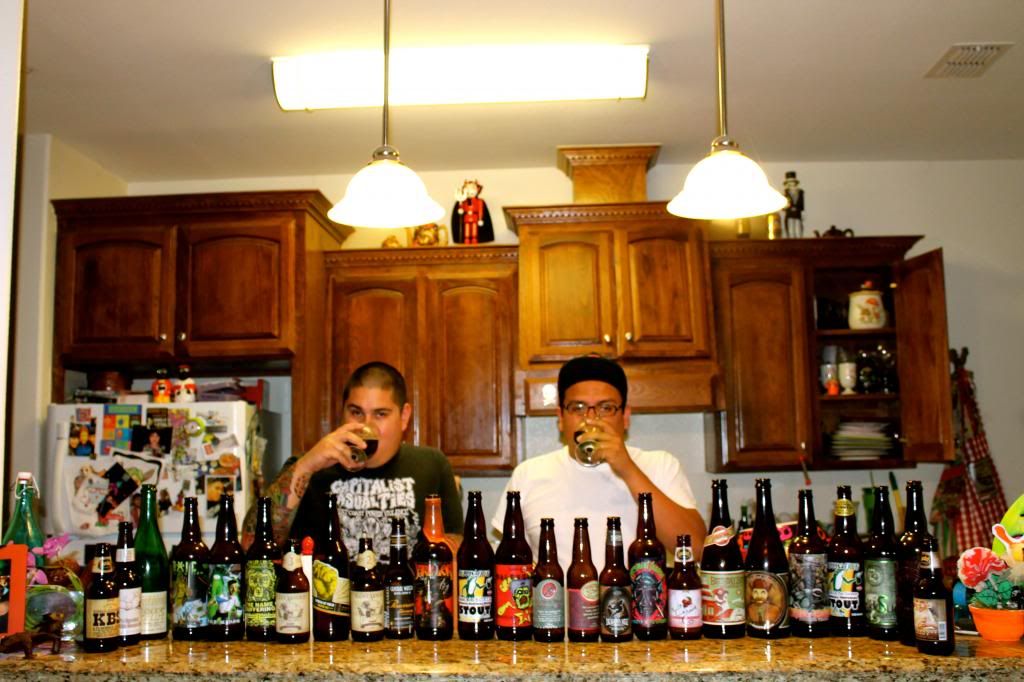 Hope you enjoyed that because I know we sure did!
With All My Love,