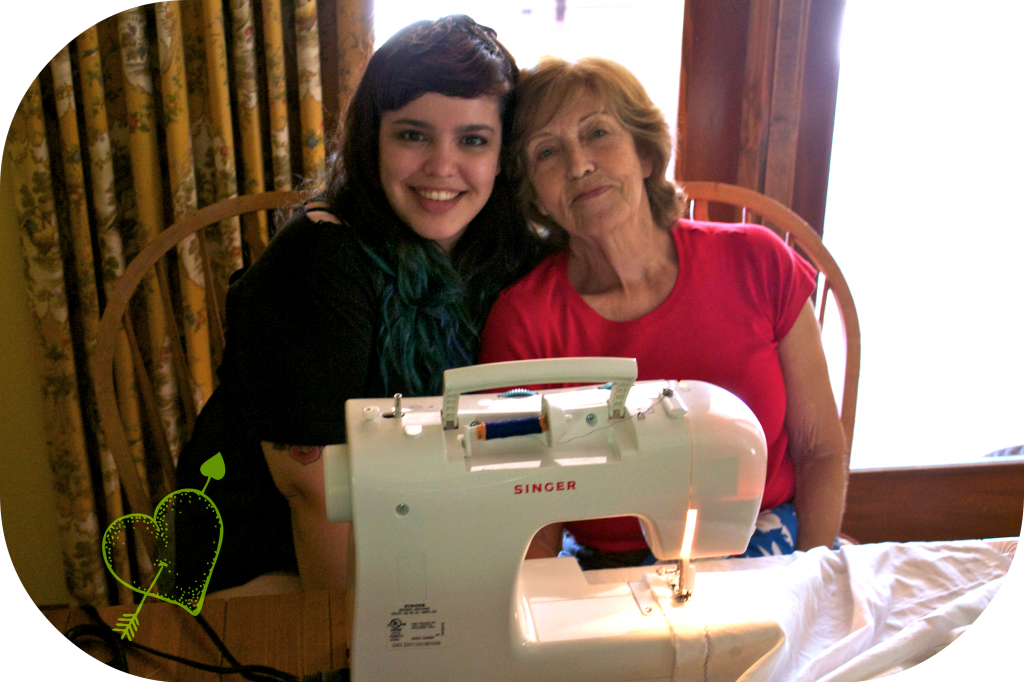 Hi Gals!
This weekend was an insanely chill weekend mostly spent with Bob because my parents went to the beach and the minions were with their dad. I don't like going when it's a holiday weekend, it's wayyyy too packed so I stayed home!
Yesterday, I decided to go hang out with my Oma, grandma, all day because she's leaving today back to Paraguay. Her stay is always way too short. I asked if she could help me with my sewing machine because it's been sitting on my desk collecting dust. Oma is always happy to help, so on an adventure we went. She used to make her own dresses and shirts YEARS ago but I don't think she's used a machine in a long time. Would you believe me if I told you she's 79!! No, right?!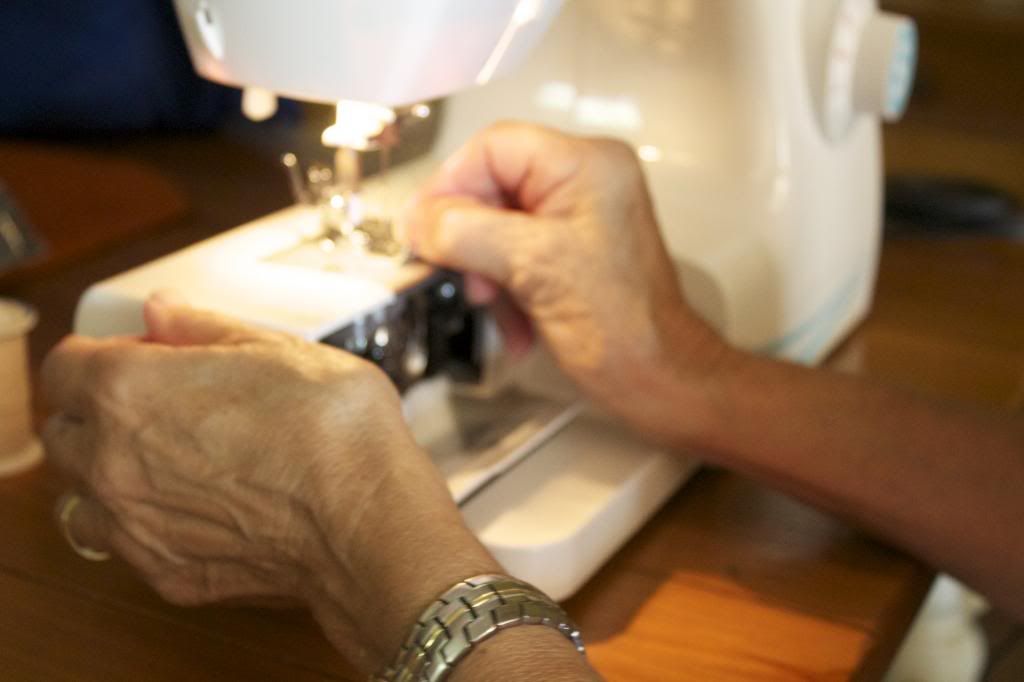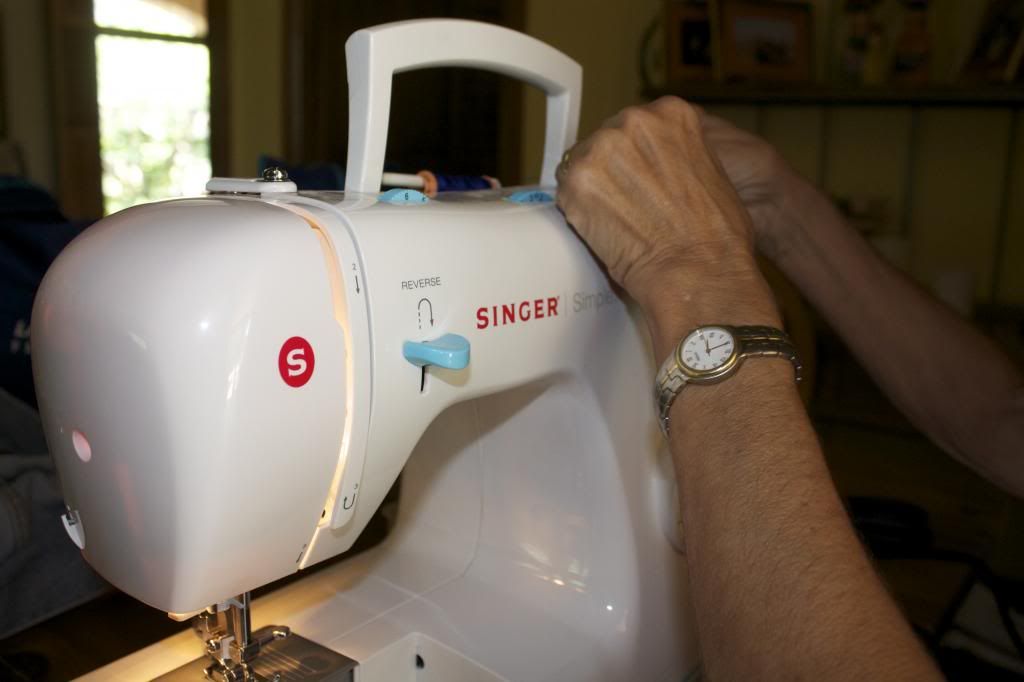 She's amazing guys! I cannot stress this enough. Oma is the person I look up to and want to be. She has an insane amount of patience. We seriously threaded the machine like six times before we could even try doing one line. It kept getting stuck but we finally figured out the problem.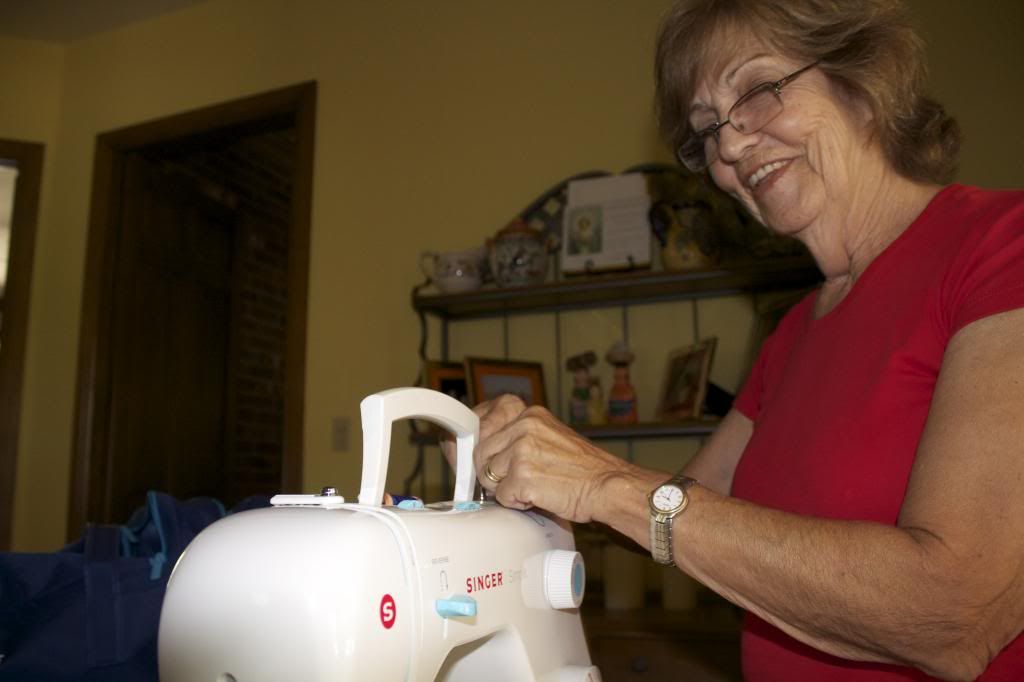 This is how she was through that whole frustrating ordeal. I'm not even going to lie, if she wasn't there I probably would've given up and tried some other time. She just made me laugh at how ridiculous the whole thing was. Doesn't she have the best smile? It's contagious for sure.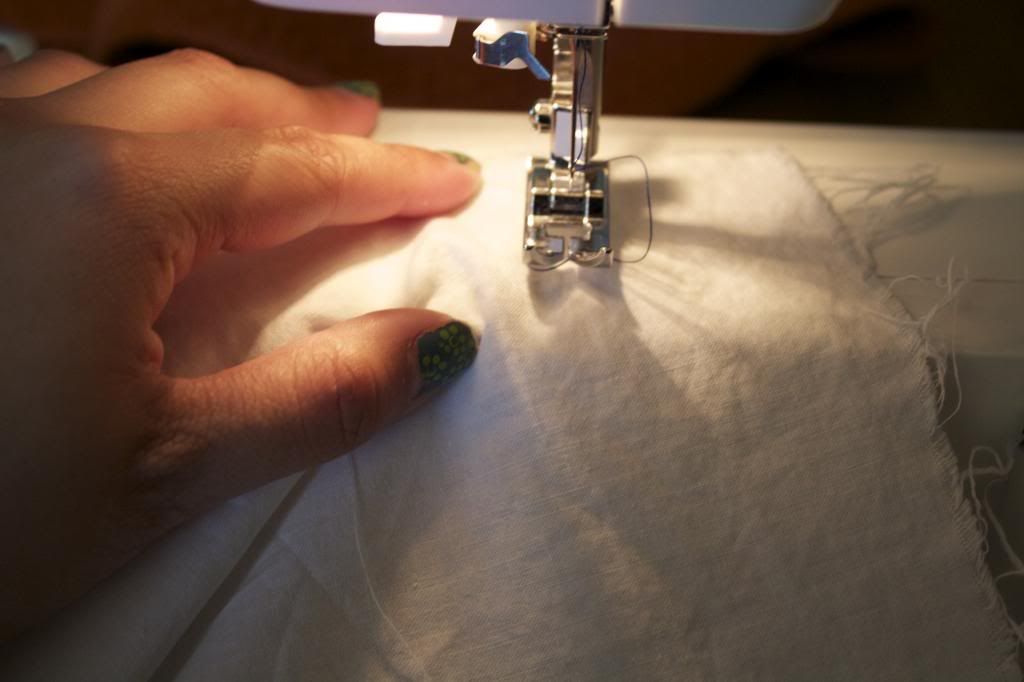 I finally got to try out a little stitching after around thirty minutes of fixing and re-fixing. I just kept trying to make a straight line. Over and over again. I figure I need a straight line before I try to make anything else.
Clearly, straight lines aren't as easy as it looks. I think I also changed stitches here, so I wasn't this horrible.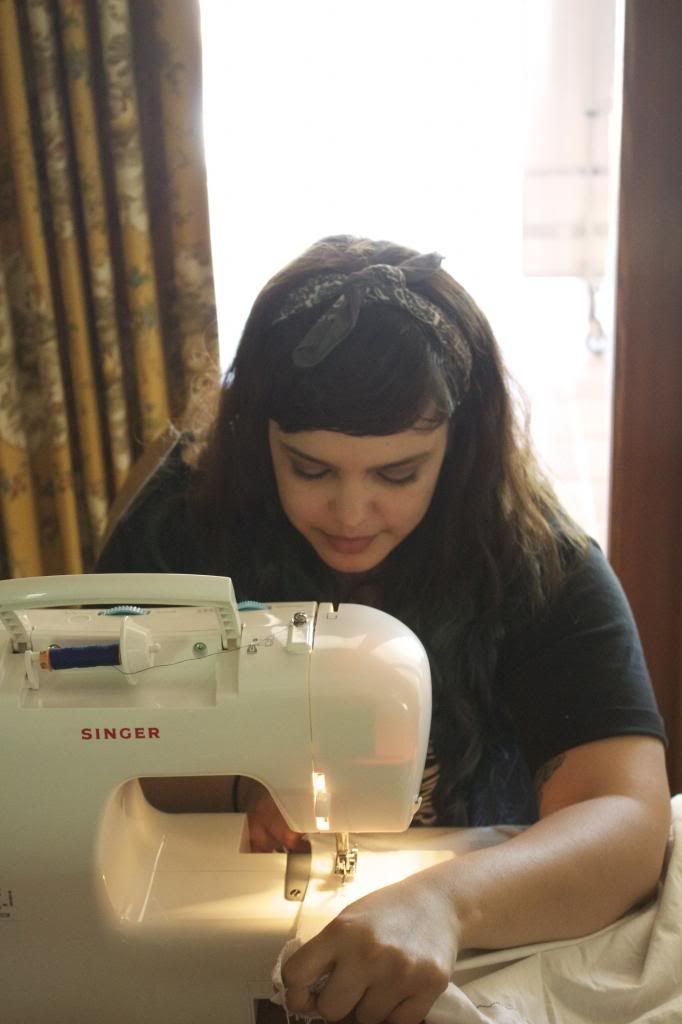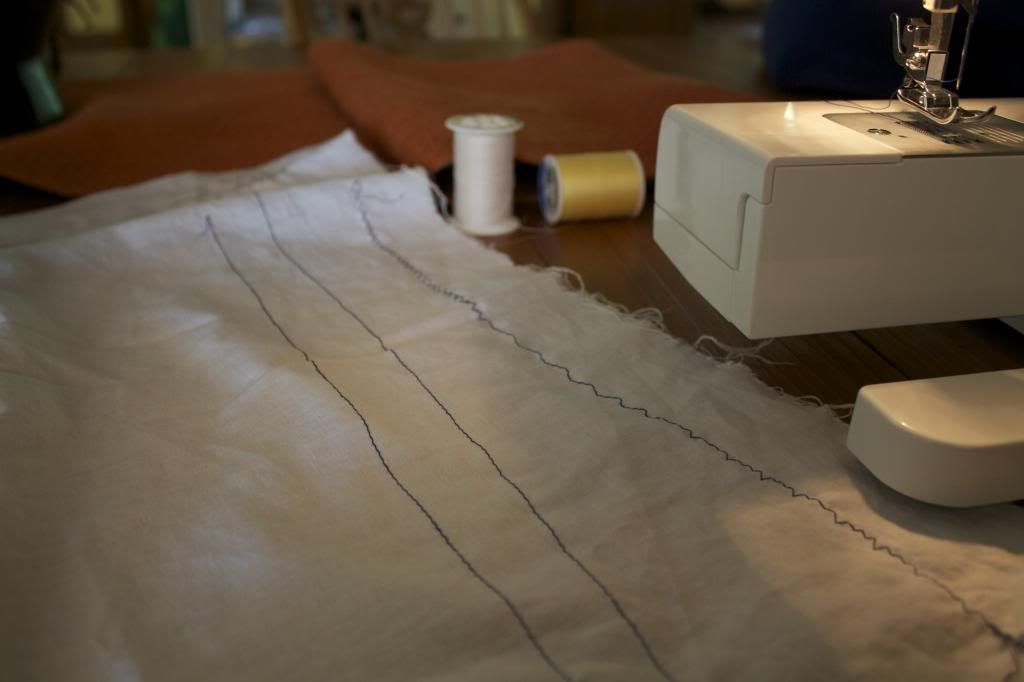 I kept doing this over and over again on this piece of fabric. You wouldn't think this was fun but you'd be wrong. Now I know how to work the machine without wanting to throw it out the window.I'm going to make something small sometime this week to get my feet wet with projects. Super stoked that I have a new outlet for stress and a new hobby in general.
All you sewing gals don't hesitate to leave me advice below :)
With All My Love,