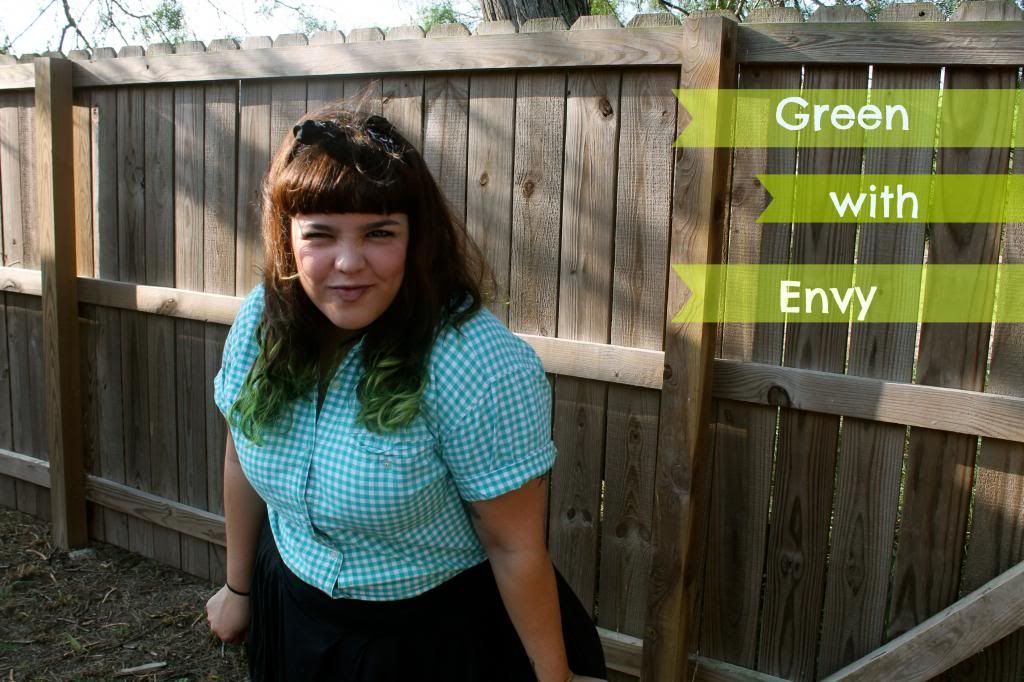 Good Morning!
Look at me doing an outfit post. I haven't done one in who knows how long..
Not going to lie, I've been kinda upset with myself for the little bit of weight I've put on. Boo.
I'm working on it. Plus, this is who I am right now. So no lying. No being ashamed, right?
That's what I'm trying to do. Be positive and be comfortable on here. I am in real life..
It's weird how when something goes up here you want it to be perfect but life isn't.
I'm just me!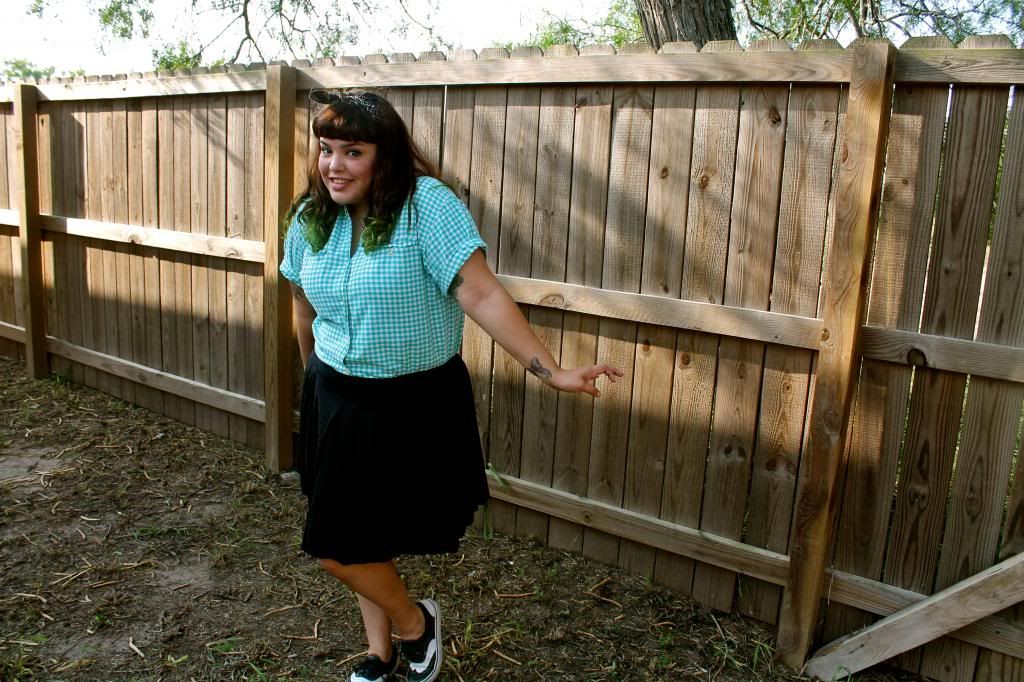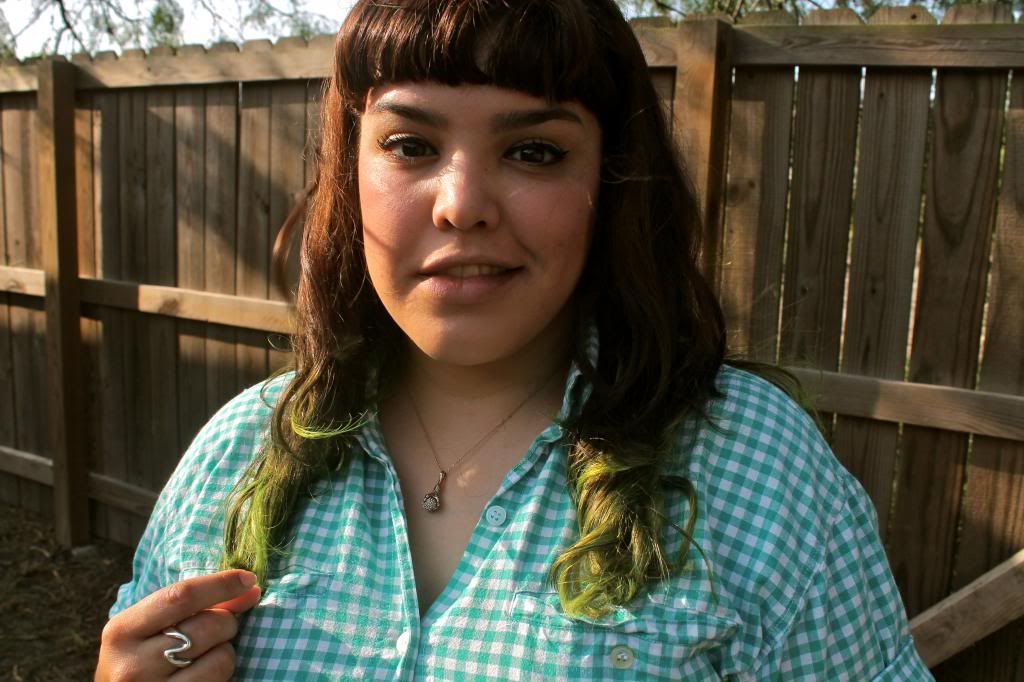 Clearly, you can tell that I chopped off my hair? Right?
Did you just completely forget what I looked like because it's been that long? I don't blame you.
Anyway, I cut off a couple of inches of dead weight and colored it green. I was on a blue/purple kick for a bit but wanted a change.
I'm so glad I cut off that amount of hair but I constantly miss it. It was a necessary thing though. My curls are back to normal and I'm not constantly complaining about how much hair I have. Win. Win!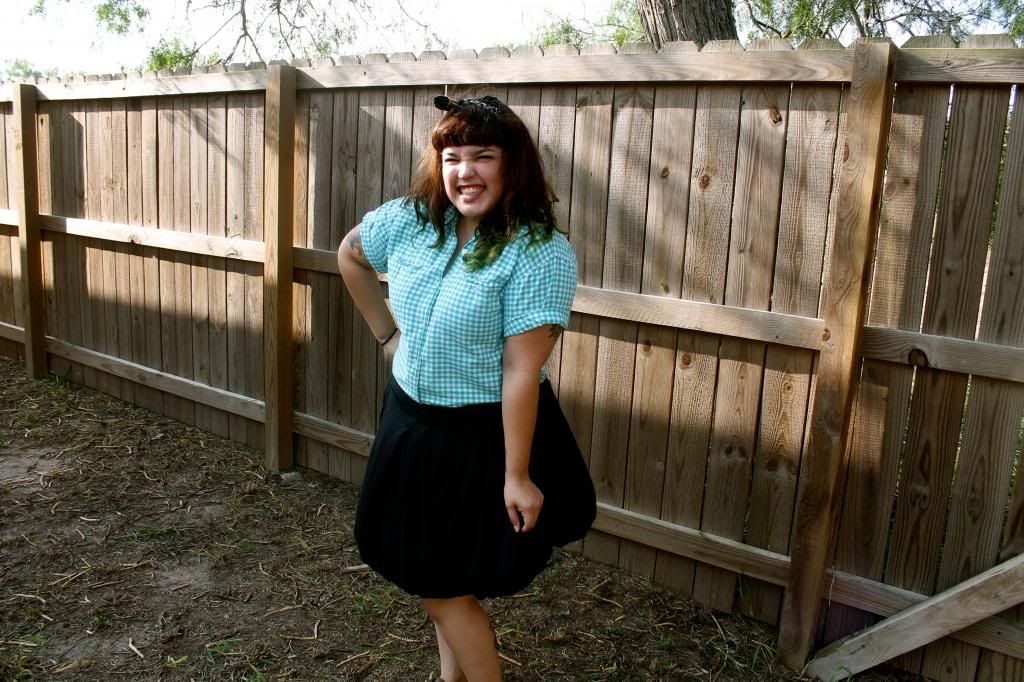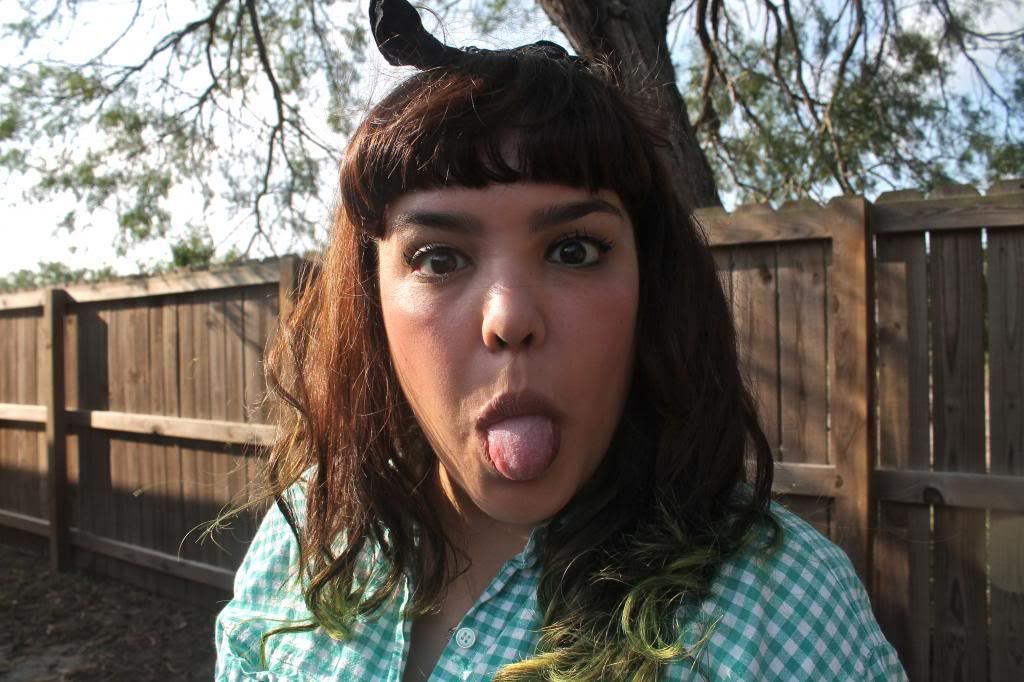 This is one of those slip on and go outfits. It's so comfy,stylish, and put together at the same time.
I love this shirt I got at the thrift a couple of weeks back. Perfect for this weather.
Also, don't you just love the necklace? A chicken claw is what I call it. I found it at TJMAXX and knew I had to have it!
They had earrings too that I left behind and when I went back a couple of days later they were already gone.
Meh. It wasn't meant to be.

Shirt: Thrifted
Skirt: Who know? OLD!
Shoes: Vans
Necklace: TJMAXX
Bandana: Wal-Mart (pretty sure)


Hope you're not roasting in this sun!
With All My LOVE,