Hi Guys!
Look it's me making silly faces and wearing what I would call my old lady outfit.
I've been buying tons of these longer skirts lately with all types of different patterns.
I wore this to work, hence the cardigan, I don't usually hang out in a cardigan in 95 degree heat. I promise.
Texas has been so darn hot lately it's completely unbearable to just hang out outside.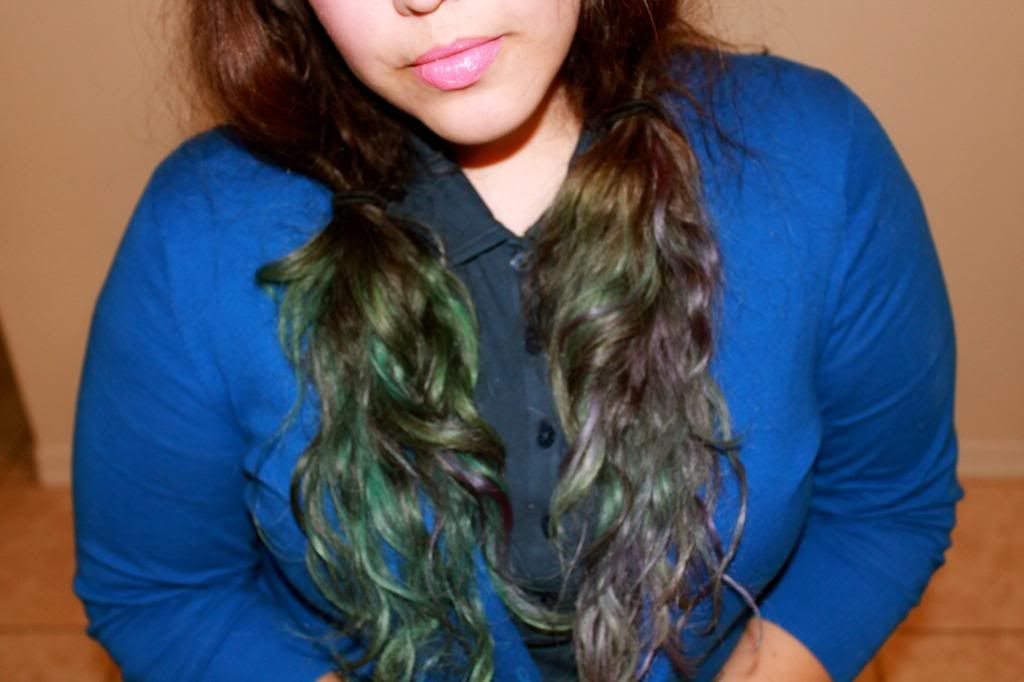 I found this polo when returning another pair of crazy shoes my mom got me, that I would never wear, and was super stoked on it.
I got the same one in three different colors. They're pretty thin but also sturdy. Just what I need.
Guys.. my hair. I'm gonna be a little sad when it's gone but seriously it's time. Texas heat is not the place you want ridiculously long hair in.
Clearly, I was super stoked on the skirt. Duh! It's super comfy and blueeee.
Not too sure why I didn't take a picture of the bow but it's a happy sushi bow. I'm super in love with it.
It's from one of my favorite bow makers ever.
I'm perpetually barefoot gals. If I could walk around in public with no shoes I totally would. It's so much cooler and comfortable.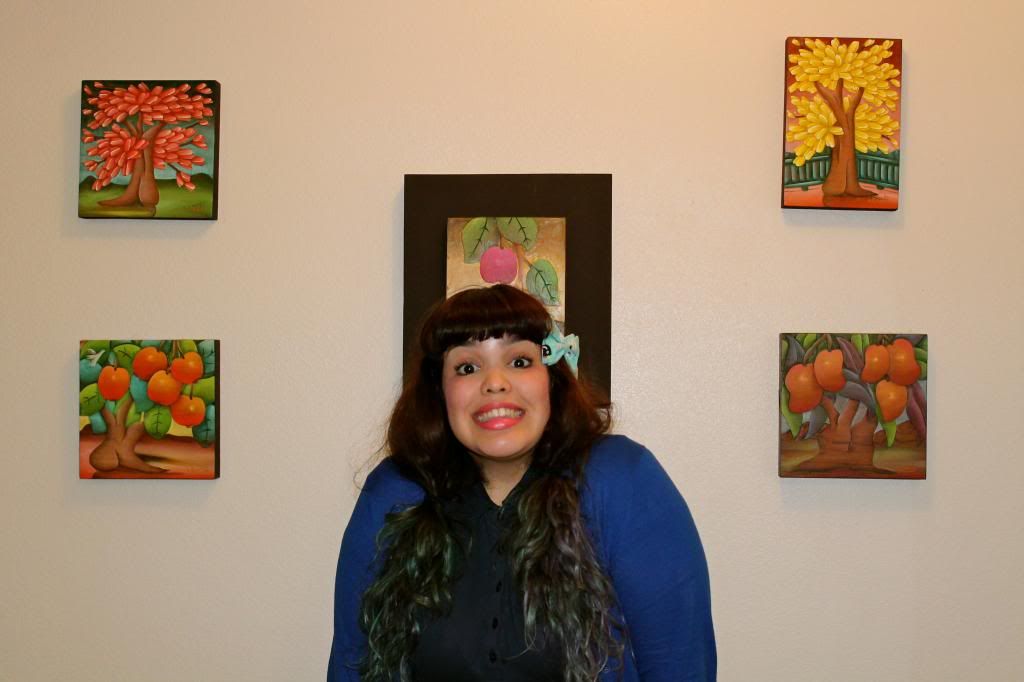 I'd like to take a super quick moment and bring up these wood carving/paintings behind me. They're all from Paraguay and were all given to me as presents. The flower trees are my favorite. I was actually thinking about breaking them up around my house and start making some kind of collage with them in different spots. We shall see.
I guess that's it for today. Have an awesome Wednesday!
Cardigan: Gap
Polo: Bass
Skirt: Thrifted
With All My Love,