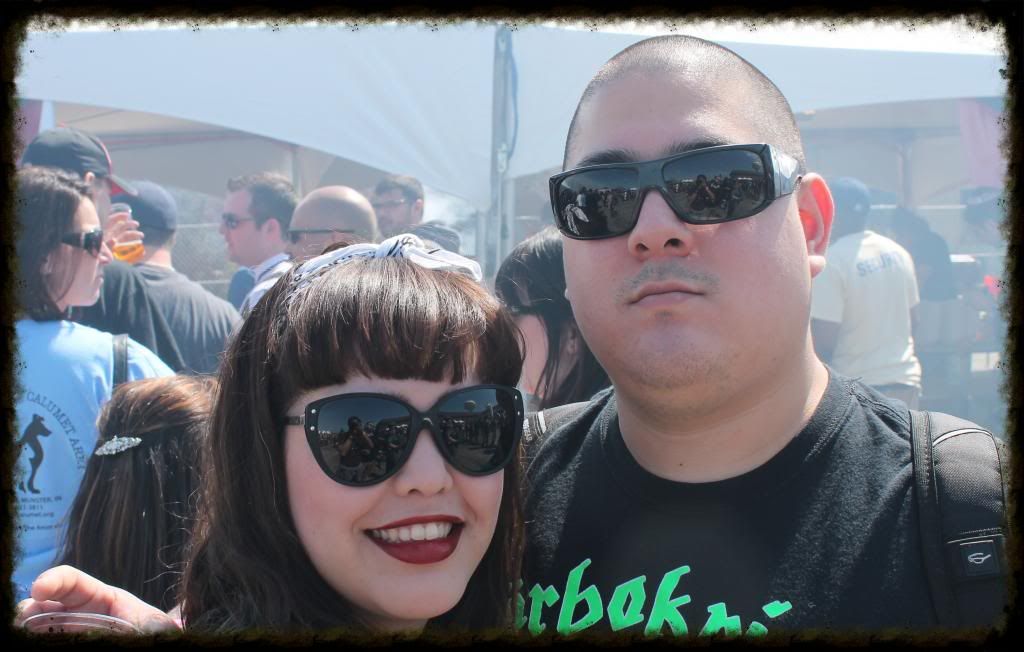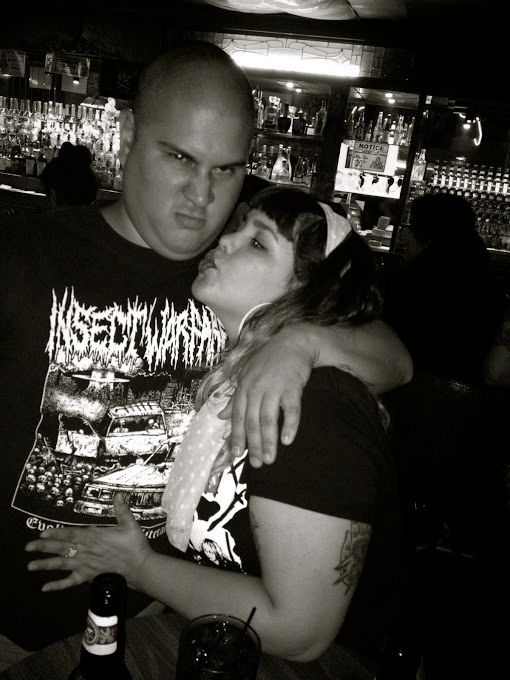 Hello Gals!
Thought I'd pop into the blog today and post about someone that means a lot to me. The boy! Yesterday was our two year anniversary. I know it's not very long but, no joke, these have been the best two years in a very long time. I have absolutely no doubt in my mind that this is forever.
I'm done looking and happy about it.
He compliments me so well. We support each other in everything and at the end of the day that's what it should be about.
Our relationship is far from perfect. I'm not very patient and neither is he but we find a way to make it work. I've grown so much as a person in these last two years and I have him to thank for that. He makes me a better person. Period.
This past weekend we went up to Austin to celebrate with a beer anniversary event and a good show. That's just my life now and I LOVE IT! I've looked for years for someone who is happy going to shows, random events around town, or just sit and veg. Bob is it. We talked a lot this weekend about what the future holds for us. A lot of our friends are moving away and starting new. It's about that time for us.. He's finally on board. I've been applying for jobs out of town for months but he finally said he would delve head first into it. I'm beyond ecstatic. This was becoming a huge stress thinking about his work situation. Things can only get better from here on out.
I could go on and on but I'll spare you ladies.. Here's to the next twenty years with this amazing man by my side.
With All My Love,
Ps: How was YOUR weekend?
Pps: These pictures are perfectly us! silly and in love.